Howdy, Pardner!
We got Bank Robbers on the run! Don't let them get away! So get your Cowboy/Cowgirl Sets at the Flyff item mall and badge up! Time for us to round up those law breakers!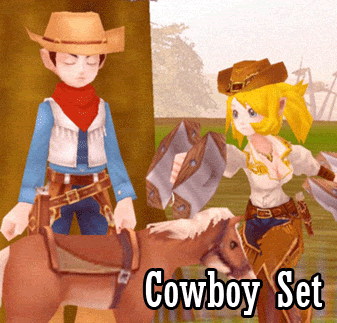 Yeap, you can get one of these western inspired skin for only
8,000 coupons for M, and 10,000 for F.
Catch ya later! Wood Horse Away!!! ^_^